Tobias & Tobias are keen bakers. We've got people who specialise in bread (Olga), intricate cupcakes (Kat) and pastry (Chris Neale), and we eat very well out of it. After the success of our summer team bake off, digital media recruitment agency Futureheads got in touch to tell us they liked baking too and they reckoned they could take us on! (Cheeky blighters).
We went over to their offices in Farringdon to defend our honour on Friday. Our bakers pulled out all the stops and rustled up mince pies, Christmas tree cupcakes, stolen and owl biscuits. Futureheads certainly beat us on the quantity of bakes, with eight different offerings! There were egg and bacon pie, garlic and rosemary focaccia, various tarts and cheesecakes, biscuits and raspberry cheesecake brownies. We kicked off the judging (scoffing) at 4:45 with voting open until 6 pm. What started off as frenzied taste testing soon slowed down to a rotund consideration of which final cake could be fitted into the small space left in one's tummy.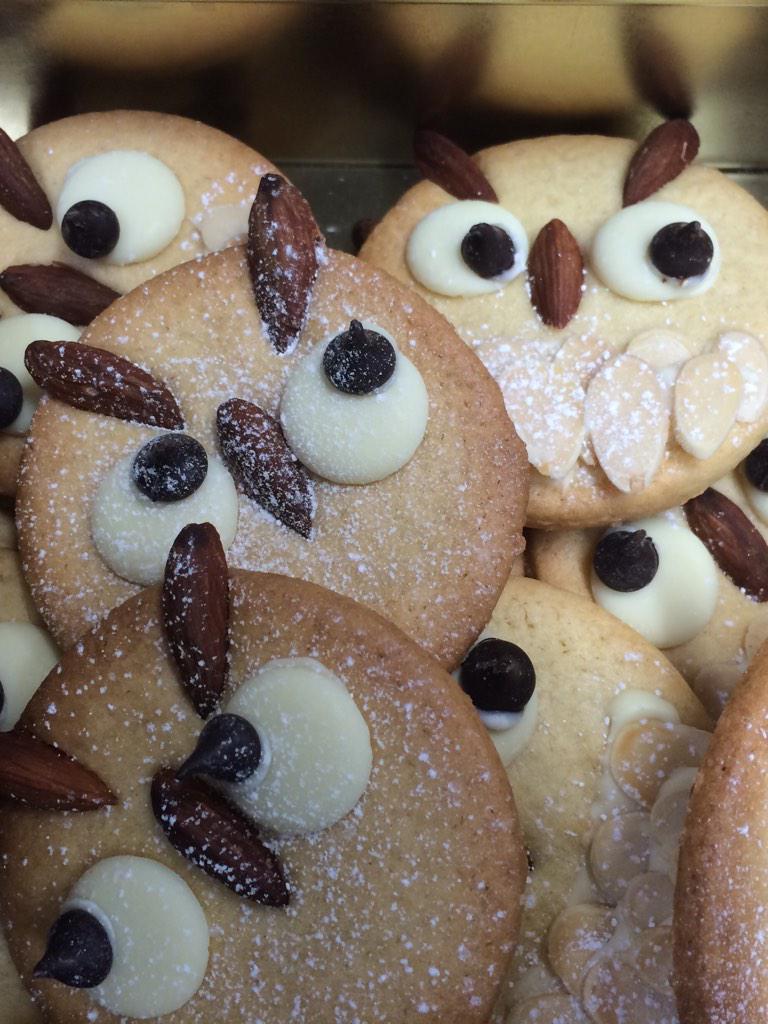 Most of the teams had not met before, so what started off terribly British and a bit buttoned up soon became heartily competitive and banter-filled. We'd taken party boxes for the leftovers (there wasn't much!) and we filled them with squeaky balloons, sweets, a mini cracker and as much cake as you could fit inside!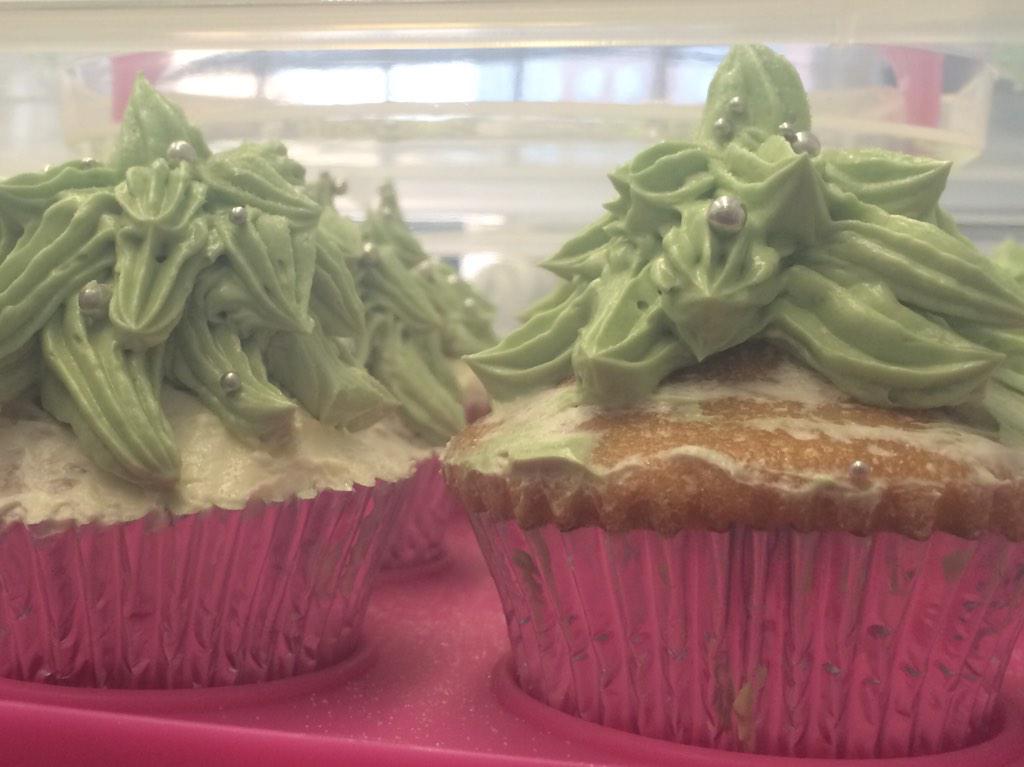 Futureheads have a table tennis table, and our Andrew, who used to play on the England team, took on the challenge of various mixed doubles matches to emerge victoriously. So we were one up on the leaderboard, and the bake-off judging was about to be announced.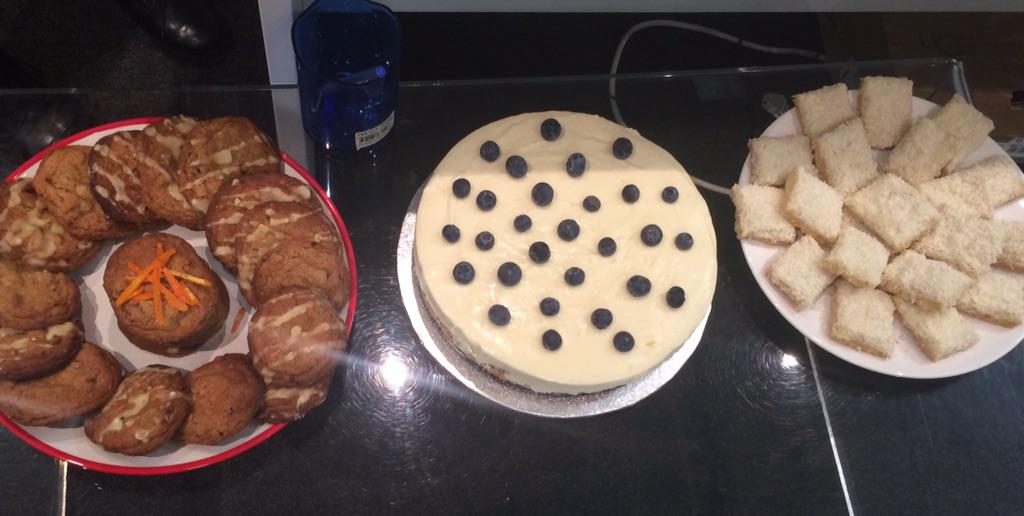 We kept it simple, and whilst most people knew whether the bakes were FH or T&T staffers, it was otherwise anonymous. Scores were simply out of ten. When you put a load of UX Designers in a position to judge something as multifaceted as baking, they can't give it an integer score, though – in the end, there was 0.2 in it! After some tense lead-up, the Top Three prize winners were:
Nathan's Bacon and Egg Pie – which is apparently the second time he's won with that recipe
Meera's Raspberry Cheesecake Brownies – made to the Hummingbird Bakery recipe
Chris' Mince Pies – Chris went home at lunchtime to bake these so they were literally still oven warm!
Nathan was dead proud of himself, and shook hands with everyone he could lay eyes on – he clearly knew this pie was a sure fire winner! Meera and Nathan seem to have a long-standing rivalry, and she told him in no uncertain terms that she'd be upping the ante for the next round. Our Chris was quietly smug to be representing the Tobias & Tobias team and reminded everyone how they were touch and go, with him borrowing pastry cutters, baking trays and wondering if he would have time to make his mincemeat from scratch!
We sojourned to The Castle for some pints, and new friendships were forged across a shared love of all, tech and travelling in South East Asia.
You can see how the competitiveness unfolded by searching #agencybakeoff on Twitter and check out the photos on T&T Facebook page.
[Hero Image by Julian Hochgesang on Unsplash]